AWS superfans since 2007
Our mission: help every AWS customer run a fully optimized cloud that drives maximum innovation with minimum expense.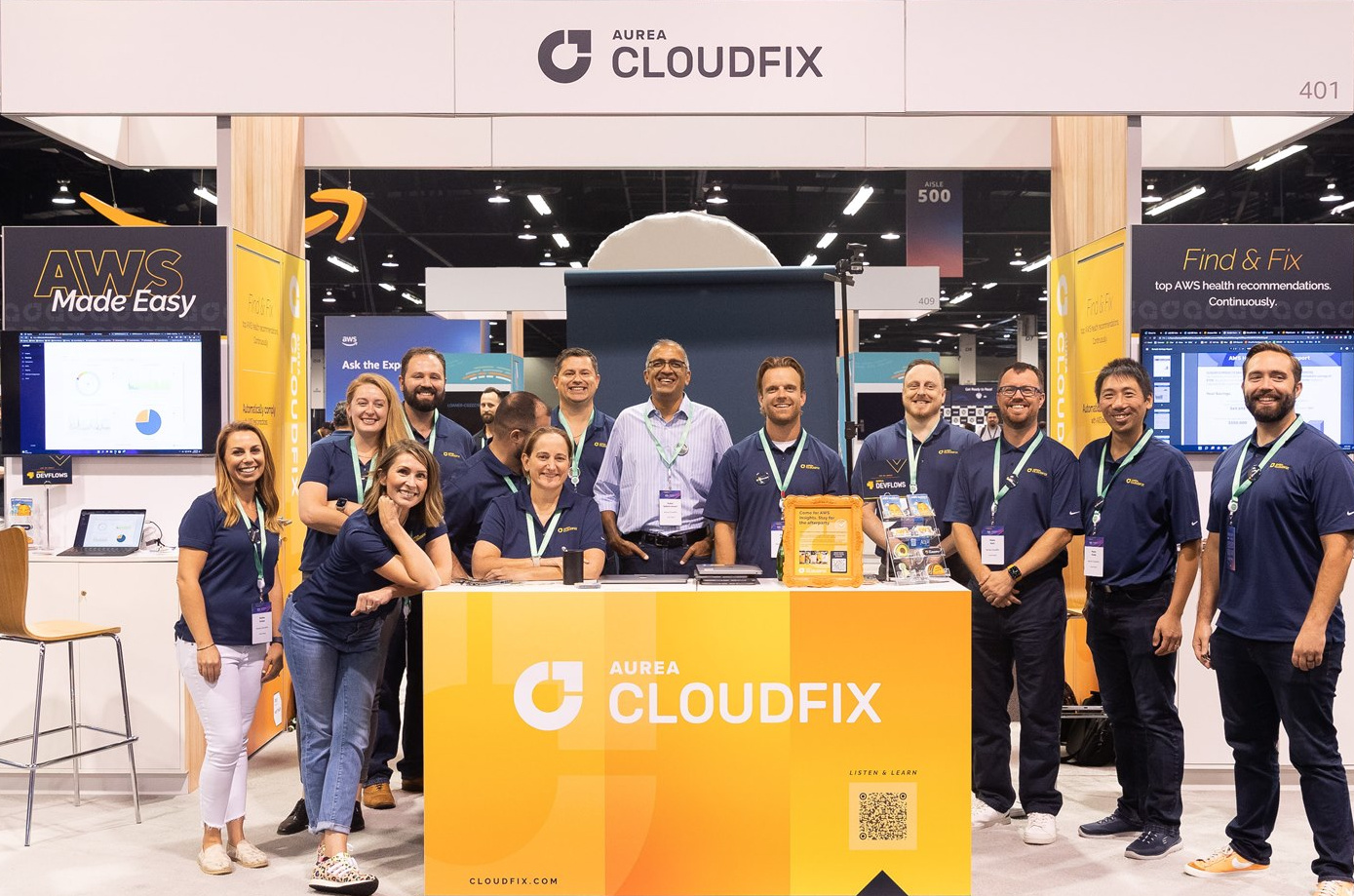 Built on AWS, for AWS
Aurea, the parent company of CloudFix, began using AWS in 2007, shortly after its launch. As our footprint grew, Founder Rahul Subramaniam knew that we needed a way to control costs while doubling down on the latest AWS services. Rahul and his team built a solution that finds and fixes the cost optimization opportunities that most companies don't have time to address. That solution became CloudFix – the easiest way to reduce AWS costs while taking full advantage of its breadth of game-changing offerings. With CloudFix, Aurea transformed from early AWS innovation partner to a technology powerhouse that now proudly deploys every single AWS service.
Aurea begins using AWS

Aurea, CloudFix's parent company, began using AWS in 2007 as part of an overarching cloud migration initiative.

AWS becomes Aurea's sole public cloud provider

Convinced that it is the operating system of the future, Aurea moves away from other clouds and commits 100% to AWS.

Our AWS footprint grows exponentially

Aurea quickly scales to managing over 45,000 AWS instances across 200+ companies, but struggles to control the costs associated with that growth.

CloudFix is born

CloudFix Founder and Chief Evangelist Rahul Subramaniam leads his team in developing an in-house tool that finds savings opportunities and implements them automatically.

CloudFix officially launches at AWS re:Invent

Inspired by Amazon's commercialization of their own services as AWS, Aurea launches CloudFix as a publicly available service.

CloudFix finds millions in savings across 1000s of accounts

CloudFix now helps dozens of companies optimize thousands of AWS accounts, realizing millions of dollars in savings for AWS customers.

CloudFix expands with more fixers across more AWS services

The CloudFix team continues to bring the latest AWS recommendations into the product, constantly growing the fixer library to find more savings from your entire AWS footprint.
100% committed to AWS
CloudFix is proud to be an official AWS partner, Qualified Software vendor, and a part of the ISV Accelerate, GTM Accelerate programs.
Meet Rahul
CloudFix Founder and Chief Evangelist
Rahul Subramaniam, CloudFix Founder and Chief Evangelist, created CloudFix to help the business quickly realize immediate savings across its massive AWS spend. A self-described "AWS superfan" and early adopter in 2007, Rahul has become a trusted collaborator to AWS. Over the last 15 years, he has dedicated his career to optimizing their most critical and innovative services.
Rahul also hosts the #1 podcast dedicated solely to AWS, AWS Insiders: a no-holds-barred look at the state and future of AWS and cloud computing.